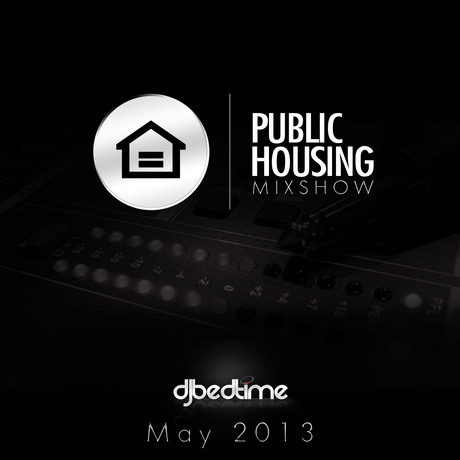 Whaaattttssssss upppp!!
It has been a while since the last episode of the Public Housing Mix Show but now I'm back with a monthly series that I kick off with May 2013.
I'm going to change the format of the mixes a little. Besides the fact that they are monthly now, I'm also looking to really take you on a journey with each one. What that means is that each mix is going to represent all facets of EDM from those top 40 hard bangin beats that you might hear on the main floor of a club...all the way down to soulful house music that you'd expect to hear watching the sunrise at the afterhours.
So welcome back---thank you as always for your support and here we go!
Tracklisting 48 min
1) Will. I. Am--The Power
2) Kesha--Crazy Kids
3) Martin Solveig and The Cataracs--Hey Now
4) Chris Lake and Lazy Rich--Stand Alone
5) Chris Lake and Kendric Lamar--Bitch Dont Kill My Vibe (Ohh Shh Mash)
6) Krewella vs. Daddys Groove--Alive (Pete Down Mash)
7) Landis and Henry Fong--Get Down
8) One Republic--If I Lose Myself (eSQUIRE Remix)
9) TRadelove--Zeniada
10) Daft Punk ft Pharrell--Get Lucky (Audio Jacker Remix)
11) Dirty Freek--Pillow Talk (More Funk Remix)
12) Funky Truckerz--Work It (Wise D and Kobe Remix)
13) Alex Herrera--Chi City Groove
14) Grayson P, Funky Truckerz--Clap Yo Hands
15) Raw Silk--Do It To The Music (Federico Scavo Remix)
16) Dj Falk--Been A Long Time (Federico Scavo Remix)
17) Phunk Investigation--Everybody
18) Gullie Placencia, George Privatti--Happy Monkeys
19) Gullie Placencia--Disa
20) Duke--So In Love With You (Unknown Remix)
21) Juan Diaz, Jorge Montia--Be There
22) AFTC feat Inaya Day--Reach Out to Me (Soul Avengerz Remix)